Kapiʻolani Medical Center for Women & Children Welcomes A Bay Area Physician As Its First Permanent Pediatric Heart Surgeon
HONOLULU (February 28, 2022)—Kapi'olani Medical Center for Women & Children recently welcomed Stanford Medicine Children's Health pediatric cardiothoracic surgeon Louis Capecci, MD, to its team.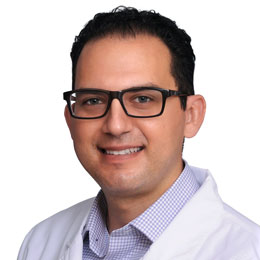 Louis Capecci, MD
Stanford Medicine Children's Health has a long-standing relationship with Kapi'olani Medical Center, which includes providing cardiac surgery, neurology, genetics services, and solid organ transplants to patients. Dr. Capecci is working as Kapi'olani's first full-time pediatric heart surgeon and will consult regularly with the Stanford Medicine Children's Health Betty Irene Moore Children's Heart Center care team over highly complex pediatric heart cases. He performs corrective surgery on infants, children, and adults as well as working closely with pediatric cardiologists, anesthesiologists, neonatologists, and other health care teams at Kapi'olani Medical Center to provide the best care for patients.
Dr. Capecci's role will also grow as Kapi'olani Medical Center prepares to open the first Pediatric Heart Center in the state later this year.The full-service, comprehensive heart program will include additional specialists, a cardiac catherization lab, and coordinated services. This will allow children living in Hawaiʻi to stay closer to home for lifesaving cardiology procedures and treatment.
Dr. Capecci's inspiration to pursue a career in pediatric cardiothoracic surgery came from his own personal experience being born with a congenital heart defect that required several open-heart surgeries. "From a young age, I was acutely aware and in awe of the impact my doctors had, and I knew I wanted a career in the medical field," he said.
It's this personal experience that connects Dr. Capecci to his patients and their families. "Although some of the surgeries are quite invasive and can be long and risky, it is always so gratifying to see the relief in the eyes of the parents when we are able to fix their child's heart. I am constantly and truly humbled by my patients and their family's faith in me."
Board certified in thoracic surgery, Dr. Capecci received his medical degree from Temple University in Philadelphia and completed his residency training at Penn State University Medical Center. He also completed a pediatric cardiothoracic surgery fellowship at Stanford University Medical Center.
Kapi'olani Medical Center for Women & Children is Hawai'i's only maternity, newborn, and pediatric specialty hospital. It is recognized as Hawai'i's leader in the care of women, infants, and children.
Media contact
Elizabeth Valente
EValente@stanfordchildrens.org
(650) 269-5401