Executive Team
Paul A. King
President and CEO
Paul A. King joined Stanford Children's Health in January 2019 bringing with him a distinguished career of more than 30 years as a health care executive, including leadership positions at several nationally recognized academic medical centers.
Prior to joining Stanford Children's Health King led the University of Michigan's C.S. Mott Children's Hospital and Von Voigtlander Women's Hospital as Executive Director.
View Paul King's Executive Profile & Biography >
Marcie A. Atchison, JD
Senior Vice President & Chief Human Resources Officer
Marcie Atchison has extensive experience developing labor strategy, including successfully managing union negotiations. She's partnered with executives, including nursing leaders at Magnet® recognized health care organizations. Ms. Atchison has a strong background in development, implementation, administration and communication of human resources policies and procedures. She's developed strategies for employee relations, organizational development, talent management and rewards and recognition programs. Throughout her career she's focused on building a high performance, high accountability leadership culture as well as the application and use of LEAN principles to human resources operations.

Ms. Atchison holds a Master of Arts degree in human resource management from Webster State and a law degree from the Michigan State University College of Law. She is a proud U.S. Air Force Veteran, and served her country during Operation Desert Storm.
Jesus Cepero, PhD
Chief Nursing Officer, VP Patient Care Services
Jesus Cepero, PhD, RN, NEA-BC provides nursing and patient care leadership across the entire enterprise, partnering with our leaders in the outpatient, treatment center, and inpatient areas.
Dr. Cepero has spent his entire career in nursing leadership roles, and is passionate about the care of babies, children, and moms. He has a special talent for creating administrative structures where services are delivered in a highly collaborative manner that is cost-effective and highly professional, ensuring patients and families receive the highest quality of care.
Most recently, he served as chief nursing officer for the University of Michigan's Mott Children's Hospital and Von Voigtlander Women's Hospital in Ann Arbor, MI. He was responsible for leading all aspects of nursing administration across the two hospitals. He developed a nursing philanthropy committee, implemented a system-wide program for senior leadership rounding, and co-led a response to the opioid crisis.
Cepero earned a doctorate in nursing from Catholic University in Washington, D.C., and a Master of Science in Nursing from Kean University. He also holds a Master of Public Administration from Seton Hall University.
Cameron D'Alpe
CEO, Packard Children's Health Alliance, Senior Vice President & Chief Administrative Officer, Physician Practice
Cameron D'Alpe joined Stanford Children's Health in 2013 as vice president of ambulatory care. In this role, she spearheaded the development of ambulatory services and the Faculty Practice Office, including transitioning to a practice and site management leadership model and fully embracing Packard Quality Management System (PQMS), both of which have transformed the physician, staff and patient experience and increased the quality of the services we provide. Ms. D'Alpe has a passion for patient experience and is always looking to provide services that exceed patient and family expectations. Ms. D'Alpe has led the growth and development of our joint venture with California Pacific Medical Center (CPMC).
Lane Donnelly, MD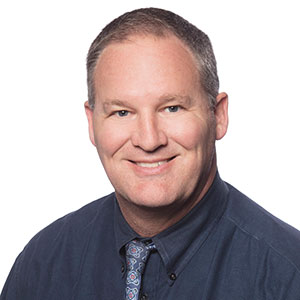 Chief Quality Officer
Lane Donnelly, MD, joined Lucile Packard Children's Hospital Stanford in November 2017. He is a nationally recognized physician and scholar with accomplishments in research, multidisciplinary care, teaching, patient safety, quality improvement and safety operations.
Donnelly previously served as chief quality officer for hospital-based services and associate radiologist-in-chief at Texas Children's Hospital from 2015 to 2017. Prior to that, he served as radiologist-in-chief at Cincinnati Children's Hospital for nearly a decade (from 2002–2011) and was the executive sponsor and project lead for Cincinnati Children's Hospital's campaign to decrease serious safety events (one of the first campaigns of its type in the country). From 2011 to 2015, he helped open Nemours Children's Hospital in Orlando, Florida, and served as its chief medical officer.
Donnelly earned his medical degree from the University of Cincinnati in 1990 and completed his radiology residency there in 1994. He went on to complete a pediatric radiology fellowship at Cincinnati Children's Hospital in 1995.
James Dunn, MD, PhD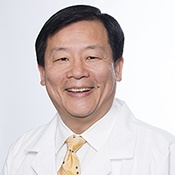 Susan B. Ford Surgeon-in-Chief at the Lucile Packard Children's Hospital, the John A. and Cynthia Fry Gunn Director of Pediatric Surgery, and Professor of Surgery and Bioengineering at the Stanford School of Medicine
James Dunn, MD, PhD, is a renowned surgeon and scientist who will lead the Division of Pediatric Surgery in developing programs of excellence. His expertise in applying engineering solutions to clinical challenges facing our pediatric patients has the promise to transform the way we treat children with complex intestinal disorders.
Dunn has a well-established research program that develops both cell-based and engineering solutions for short gut syndrome—a crippling disorder that occurs primarily in preterm infants, but has lifelong consequences for those affected.
Dunn graduated from Harvard Medical School with a concomitant PhD in bioengineering from Massachusetts Institute of Technology. He began his career at UCLA where he quickly rose to the rank of Professor and Chief of the Division of Pediatric Surgery.
Dana Haering
Executive Vice President & Chief Financial Officer
Haering joined the organization in 2011 as the Controller, became the Interim Chief Financial Officer in 2013 and was named the Chief Financial Officer in October of 2014. Haering spent more than 20 years in the public accounting industry, serving mainly health care clients, including academic medical centers, community hospitals, health plans, medical group foundations and independent practice associations. Prior to joining the organization, Haering was a Senior Manager at KPMG, LLP, in the health care practice. Haering holds a Bachelor of Science degree in Business Administration from the University of California, Berkeley, and is a Certified Public Accountant in California. She is also a member of the American Institute of Certified Public Accountants.
Ed Kopetsky
Senior Vice President & Chief Information Officer
Mr. Kopetsky is an experienced health care executive with expertise in integrated delivery systems, information technology planning and implementation, operations process and cost improvement, and consulting. Prior to joining the hospital in 2009, Ed was a Partner at IBM Global Business Services and Executive Vice President with Healthlink, a consulting firm specialized in health care IT and process improvement (Healthlink was acquired by IBM in 2005). Ed previously served as Senior Vice President and CIO at Centura Health and Sharp Health Care. He has contributed nationally and locally to numerous professional organizations, including serving as Board Chair for the College of Health care Information Management Executives and the Microsoft Health Care Users Group.
Mary Leonard, MD, MSCE
Arline and Pete Harman Professor and Chair, Department of Pediatrics, Director, Stanford Maternal and Child Health Research Institute
A graduate of the Stanford University School of Medicine, Dr. Leonard returned to Stanford Medicine in 2014 after spending 25 years at the Children's Hospital of Philadelphia and the University of Pennsylvania. At Stanford, her multidisciplinary research program is focused on the impact of chronic diseases on bone metabolism and nutrition across the life span. Dr. Leonard directs the innovative and trans-disciplinary child and maternal health research and training initiatives of the Stanford Maternal & Child Health Research Institute.
Dr. Leonard is a distinguished investigator, an expert clinician and a respected mentor who embodies the academic and integrated mission of Stanford Medicine. A member of the Precision Health Committee, she is committed to Stanford Medicine's vision of proactive and personalized health care and has been at the forefront of efforts to integrate Precision Health approaches and skills into our training programs.
Rick Idemoto
Executive Vice President & Chief Strategy Officer
Rick will be responsible for all aspects of institutional planning: advancing clinical and academic excellence; expanding our reach; and creating a value based system. He works closely with the our centers of emphasis, service lines, Stanford Health Care, School of Medicine and others to integrate and coordinate strategy.
He has extensive experience leading strategic planning as well as business and network development in both academic and community medicine. Prior to joining Stanford Children's Health, Rick was vice president of network development and the chief operating officer at the University of Chicago Medicine. Rick earned master's degrees in business administration as well as health policy and administration from Pennsylvania State University.
Les Lifter
Senior Vice President & Chief Marketing Officer
Les Lifter joined Stanford Children's Health and Lucile Packard Children's Hospital in June 2015 as Chief Marketing Officer. Prior to joining Stanford Children's Health, Les served as Senior Vice President of Marketing with University of Phoenix where he led all marketing strategies and initiatives for the university and its colleges. A professional with more than 25 years in marketing and brand management, Les has held leadership positions with such recognized national brands as Unilever, Lennar Homes, AutoZone, and Hasbro. Les earned his MBA in marketing and international business from NYU's Leonard N. Stern School of Business and his bachelor's degree from Emory University in business administration with an emphasis in marketing.
Dennis Lund, MD
Chief Medical Officer & Associate Dean for Maternal and Child Health, Vice President of Medical Affairs
Lund has severed served as the chief medical officer at Stanford Children's Health for last the past five years, including in 2018 serving as the interim President and CEO when then CEO Christopher Dawes, took a medical leave of absence. In 2018, Lund oversaw the opening Lucile Packard Children's Hospital Stanford new surgical center, which includes six surgical suites and six interventional treatment rooms including radiology and cardiac catheterization labs, bringing the most advanced surgical, interventional and hybrid technologies available. Lund is responsible for leading the medical staff at Lucile Packard Children's Hospital Stanford and the physicians who are a part of the Stanford Children's Health network.

Lund, a pediatric surgeon, has spent three decades as a leader in pediatric medicine. Prior to joining Stanford Children's Health he was the executive vice president of Phoenix Children's Medical Group and surgeon-in-chief at Phoenix Children's Hospital. He was also a professor of surgery and surgeon-in-chief at the University of Wisconsin Children's Hospital, where he was appointed chair of the university's Division of General Surgery in 2001 and was the driving force behind the creation of the American Family Children's Hospital, which opened in 2007 and is affiliated with the University of Wisconsin.

Lund graduated from Harvard Medical School and began his career as a pediatric trauma and transplant surgeon at Boston Children's Hospital, where he developed the level-1 trauma program, built a large pediatric surgical practice and started an intestinal transplant program.
Rick Majzun
Executive Vice President & Chief Operating Officer
Majzun is responsible for providing administrative leadership and direction of the operations of Lucile Packard Children's Hospital Stanford and all of the Stanford Children's Health primary care and specialty services outpatient locations.
Majzun has more than two decades of leadership expertise in academic medical centers, with a focus in pediatrics and women's health. He also has extensive experience in strategic planning and operations, and a strong background in lean management—all of which will be greatly beneficial to Stanford Children's Health.
Prior to joining Stanford Children's Health, Majzun served as president and chief operating officer for Women & Infants Hospital in Providence, Rhode Island; the vice president of operations at St. Louis Children's Hospital; and vice president of Women & Infants for Barnes Jewish Hospital (BJH) and St. Louis Children's Hospital, where he oversaw significant growth in volume and revenue.
Majzun earned a Master's in Health Administration from Washington University and completed an Administrative Fellowship at Henry Ford Health System in Detroit, Michigan. He earned a Bachelor's Degree in Journalism from the University of Missouri-Columbia.
Kristin Petersen
Senior Vice President of Operations for Procedures and Diagnostic Services
Kristin Petersen has been with Stanford Children's Health since 2014. In December 2017, Petersen assumed the role of vice president of operations for procedures and diagnostic services. In this role, she is providing leadership over operations and spearheading strategic planning efforts for perioperative services, radiology, interventional radiology, cath labs and imaging.
Petersen has more than 20 years of experience in health systems, academic medical centers and health care consulting. Her notable contributions have been in driving operational excellence, building quality infrastructure and leading strategic planning efforts.
Prior to joining Lucile Packard Children's Hospital Stanford, Petersen was the founder and owner of True North Health Care, a boutique consulting firm focused on building service-line strategies and transforming operations. She has also held senior management positions at Somerset Medical Center (from 2004–2010) and Saint Peter's University Hospital (from 2001–2004)
She received her MBA from Rutgers University in 2004 and her BA degree from Marist College in 1992. In addition, Petersen holds black belt certification in Lean Six Sigma and is a member of the American College of Healthcare Executives.
Christy Sandborg, MD
Chief Experience Officer
Christy Sandborg, MD, is the Professor of Pediatrics, Associate Chair of Pediatrics, Stanford University School of Medicine, and became the Chief Experience Officer at Lucile Packard Children's Hospital Stanford in 2019. Prior to joining Stanford, Dr. Sandborg was Medical Director, Day Health Unit (Short stay observation/infusion center) Children's Hospital of Orange County, Director, Pediatric Rheumatology and Rehabilitation and Associate Adjunct Professor Pediatrics and Medicine, University of California, Irvine, School of Medicine, Children's Hospital of Orange County. Dr. Sandborg received her BS and her MD from University of California, Los Angeles. Dr. Sandborg has been an ex-officio member of the Board of Directors of Lucile Salter Packard Children's Hospital Stanford since her appointment as Chief of Staff in 2008. She is a member of the Credentials & Policies/Procedures Committee, and Quality, Service and Safety Committee.